Brush Up Governance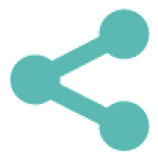 A well-run investment committee is critical both to a productive OCIO partnership and to meeting the organization's overall goals. Use the energy of the OCIO transition to assess what's working, what could be improved, and motivate change.
When an investment committee is bogged down in manager selection and the minutiae of implementation, there is no time to examine why it operates as it does or whether it is maximizing its own productivity and best serving the interests of the organization. Over time, competing interests, lack of direction, and reflexive responses can eat away at a committee's effectiveness, leading to a number of problems including difficulty interacting with its OCIO. Use the momentum created and time freed by the OCIO relationship to make a fresh start. The best partner for an OCIO is a stable investment committee that is capable of nuanced thinking and has clear objectives, reasonable expectations, and defined processes. 
A full discussion of investment committee best practices is beyond the scope of this site, but there are many good, existing resources on committee governance in various contexts. As a starting point, however, we note that a common trait of the highest-functioning investment committees is periodic self-examination. We recommend the self-assessment questionnaire located here and this comprehensive discussion to help the investment committee begin its assessment and identify areas of focus. Another useful trait is the ability to seek out and incorporate constructive criticism.