As the OCIO Industry Grows, Calls for Transparency and Standards Get Louder

OCIO Oversight

|

Industry Resources

Tags:

Author:

| December 09, 2020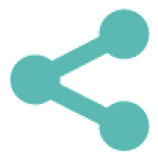 In a Cerulli survey released in November 2020, 91% of search firms sampled said inadequate communication around investment performance was a challenge with OCIO providers, with more than a quarter saying it was a significant challenge. This aspect was the single most challenging issue search firms had with providers among all the problems Cerulli surveyed respondents on.
Subscription to FundFire may be needed to access this article.