Today's OCIO Model Passes a Major Test of Governance

OCIO Selection

|

Industry Resources

Author:

| February 08, 2021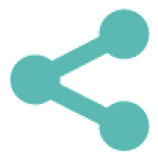 The pandemic has challenged everyone in many ways ― personally and professionally. The coronavirus has forced investment managers and their clients to grapple with yet another black swan crisis just over a decade since the last one. What have we learned so far, especially for the growing outsourced chief investment officer market? What lessons can one take from this experience, and how might they inform the next generation of OCIO providers and clients?
Subscription to P&I may be needed to access this article.