Is OCIO Right for You?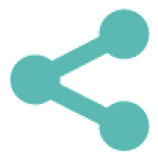 The key to figuring out whether an OCIO relationship is right for an organization is to understand the investment committee's motivations and potential limitations.
 
There are many factors at play (for more, take our OCIO Toolkit assessment "Status Quo or OCIO?"), but some initial questions to ask are:    
 
Motivations: What are the reasons you are looking to outsource?
 
Time – Is investment decision-making and implementation too much of a burden on the investment committee and other internal resources? Is the process too slow or cumbersome to react effectively to market opportunities? 

Special Needs – Does your investment program have specialized requirements that would benefit from allocation or asset class experts (e.g., ESG or other values-based investment considerations, pension glidepath de-risking)?

Access to Talent/Succession Issues – Has it been difficult to recruit and retain great talent? Are you experiencing difficulty replacing key staff (such as an internal CIO or a committee member)? 

Outcomes – Have you experienced poor performance or other negative outcomes in the past? 

Alternatives – Are alternative asset classes appropriate/potentially beneficial to the organization? Are you worried that you are not getting the access you need?  
A "yes" to one or more of these questions is a reason to consider OCIO.  
 
Potential Limitations: Are there complicating factors? 
 
Governance – Is the investment committee reluctant to delegate investment decision-making and manager selection?

Culture – Is there resistance to outsourcing from other key stakeholders?  

Size – How large is your organization? (The cost-benefit calculation for hiring an OCIO depends on the size of the organization's portfolio and internal staff.)