Why Choose an OCIO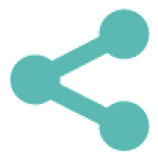 Partnering with a Seasoned OCIO Can Bring Many Benefits, Including:


 
Improved Manager Access

A seasoned OCIO has the industry networks and resources to identify and gain access to the best available managers.  
Streamlined Governance 
 
Fiduciary Support

–

 

Many investment committees seek investment advice from various third-party providers, each having a narrowly-focused objective. The investment committee then spends a disproportionate amount of time and energy hiring, monitoring and replacing individual managers to implement that advice. By hiring an OCIO as a co-fiduciary with discretion to take on the day-to-day management of the organization's portfolio, the investment committee can focus on the oversight and adjustment of its overall strategy, rather than its implementation. Governance is also enhanced by replacing the fragmented views of multiple advisers with the unified and comprehensive perspective provided to the investment committee by an OCIO.


 
Efficiency

–

 Investment committee processes (e.g., periodic, formalized meetings with time-consuming deliberation and voting requirements, and limited interaction among committee members between meetings) can make it difficult to act quickly. A focused and well-staffed OCIO with investment discretion is better suited to respond to the opportunities and challenges of complex and fast-moving markets.
     
Cost Savings 
 
Lower internal expenses

–

 OCIO outsourcing eliminates the need to recruit and retain a fully-staffed internal investment office and to provide that office with the up-to-date systems required for policy design, risk management, back-office operations, and performance measurement.
 
Economies of scale

– 

An OCIO can save money for an organization by negotiating lower manager fees, eliminating fund-of-fund fees, and minimizing costs associated with other third-party providers.
 
Broad Portfolio Expertise 
 
A good OCIO has the skills needed to manage the growing complexity in capital markets, including:  
Experience evaluating and managing the full range of asset classes and related investment strategies
Asset allocation modeling
The capacity to implement complex investment strategies
 
Enhanced Risk Management
 
An OCIO can help minimize investment, legal and operational risk through:  
Rigorous risk analytics and management
Legal review, negotiation, and execution of agreements with managers
Due diligence on investment manager/vehicle corporate governance, operational processes, and accounting controls
 
Access to Talent 
 
Hiring an OCIO with a deep investment team relieves the disruption associated with unexpected internal departures or staffing challenges.  
 
"Back Office" Resources and Support 
 
An OCIO provides the diverse resources and capabilities needed to manage complex investment portfolios, including:
Robust systems to manage operations
Accounting, cash-flow management, performance measurement, documentation, and tax and audit support
Experience in managing relationships with investment managers, actuaries, auditors, custodians, and other service providers
 
Focus on Broader Goals
 
An institutional investment portfolio exists to serve a broader purpose. An OCIO provides the analytical tools needed to quantify the impact of a range of potential investment outcomes on the institution's ability to achieve its strategic objectives.