Endowment Management for Foundations and Nonprofits (EMFNP)

OCIO Oversight

|

Fiduciary Resources

Tags:

Author:

| January 18, 2023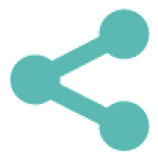 In this new volume, Nicole Wellmann Kraus advances our understanding of effective strategic oversight of endowments to strengthen the prospects for investment success and organizational financial health, as she sheds light on the demands of a sector in disruption. A chapter from Valentina Glaviano on ESG investing reflects the increasing emphasis on mission- and values-oriented investment policies and articulates the value of a clear process for determining the best approach to responsible investing that fits each organization's needs. 
Published by the Association of Governing Boards of Universities and Colleges (AGB) and contribution from the Council on Foundations (The Council).
Order Book Here - Enter discount code EMFNP20 at checkout to receive 20% off your order.